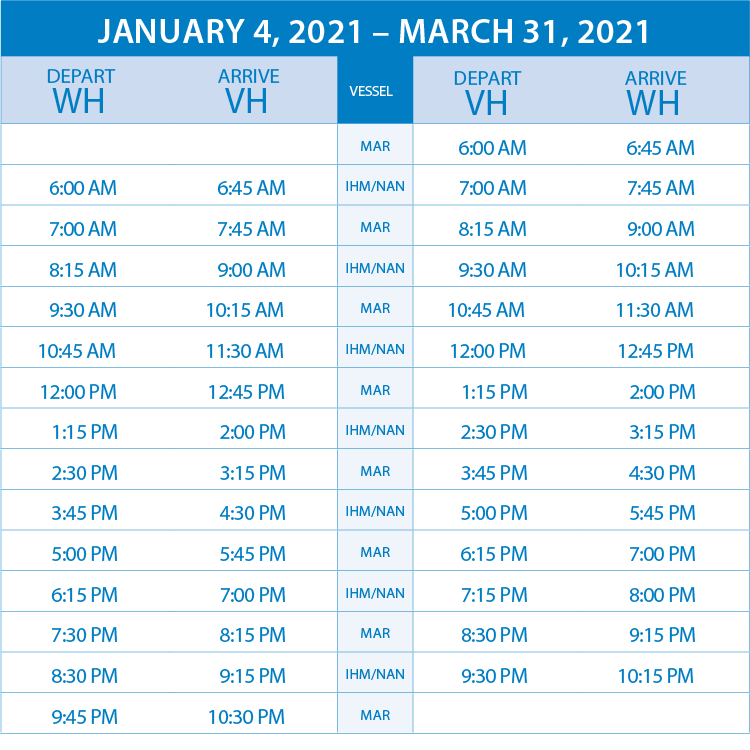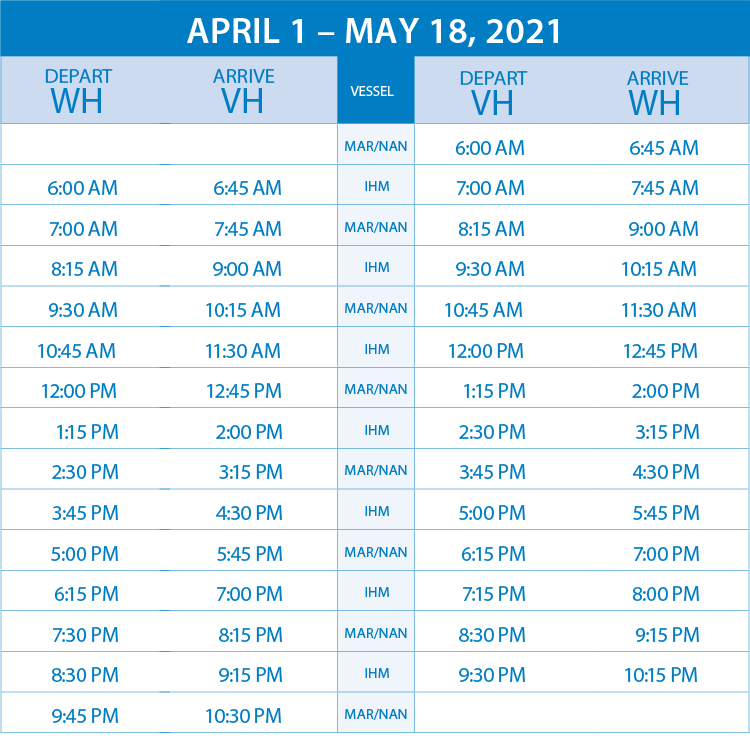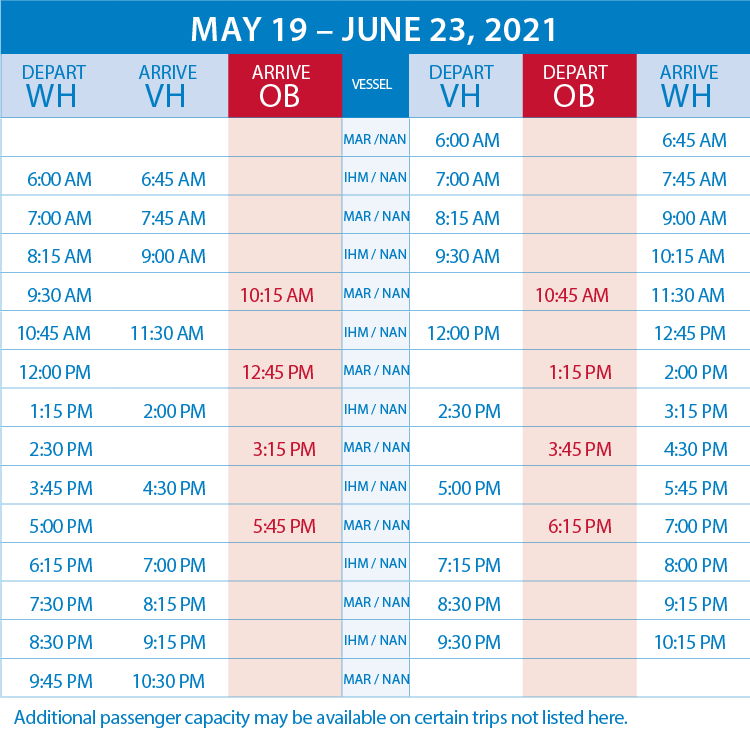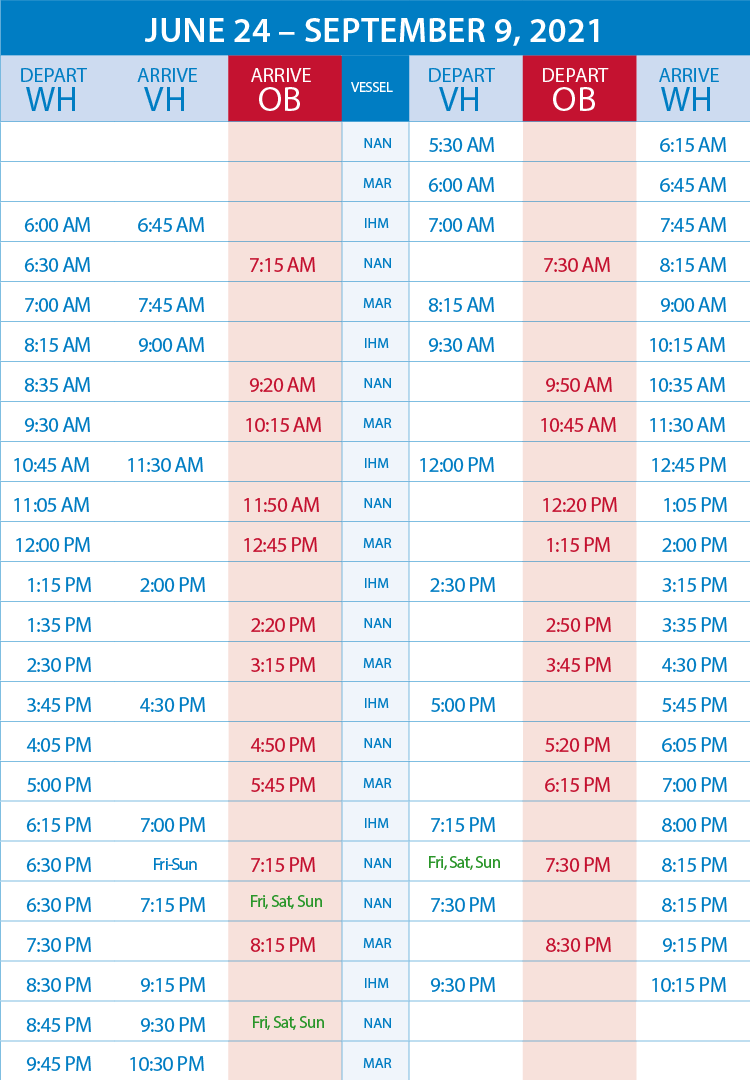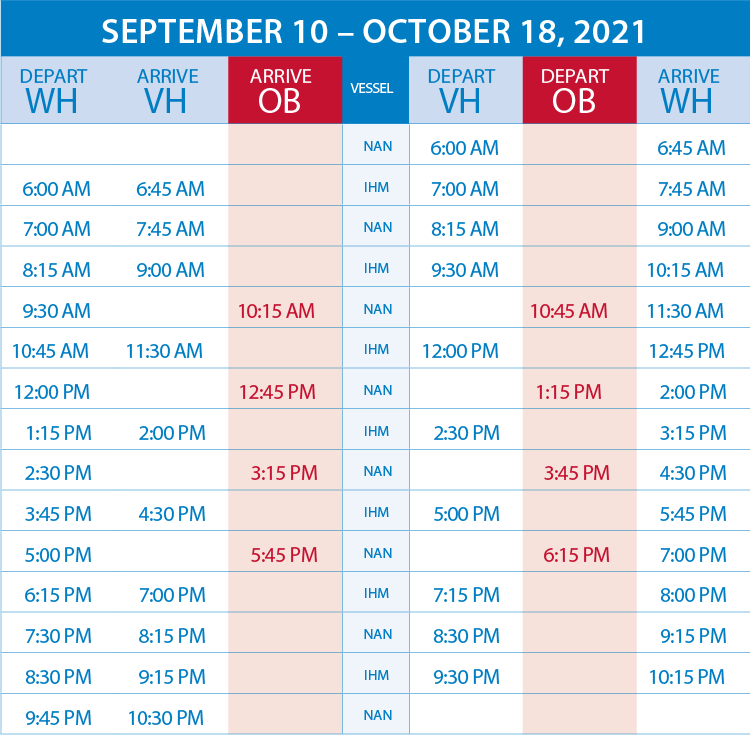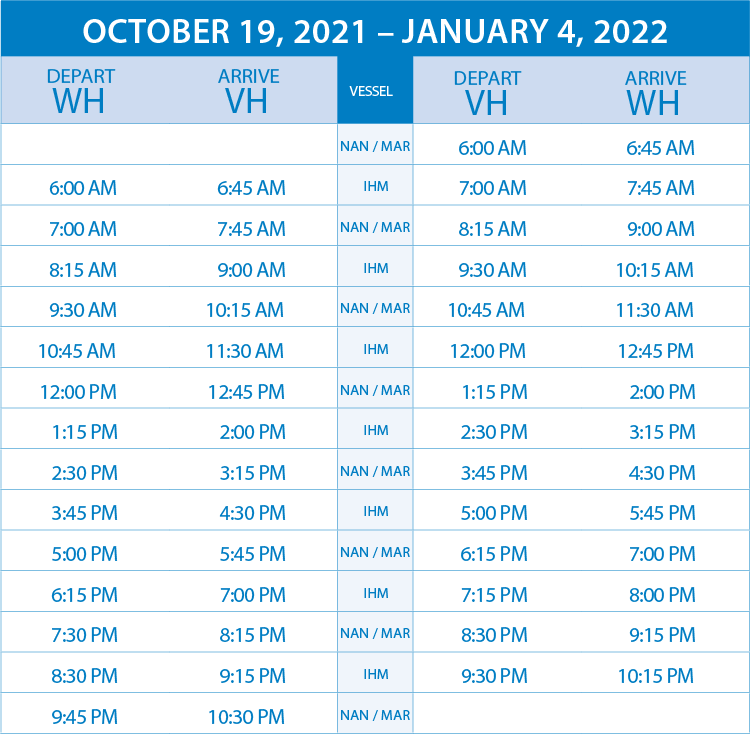 Spring/Summer/Fall Reservations May 17, 2022 - Oct 19, 2022 Info:
Headstart Customers: Tuesday, January 11, 2022 through January 17, 2022. Headstart customers (must be in our Excursion and Preferred programs to participate) may make reservations via the Internet or by the US Mail. Each pre-qualified island resident will be allowed to make up to five one-way or round-trip reservations. 3 out of those 5 may be made as transferable reservations.
Headstart customers reservations DETAILS PDF General public reservations DETAILS PDF
General Public Vehicle Reservations by Internet Opens Jan 25 - 31, 2022
Beginning at 5:00 AM on January 25, reservations for travel to Martha's Vineyard may be made via the internet, reservation requests will also be accepted through the mail. Up to five transactions (one-way or round-trip) will be accepted per mailing. All reservations will be processed as received. During this time the reservation office hours will be extended to provide support to our internet/web customers. Office hours on January 21 will be from 5:00 am to 6:00 pm. On all other dates Normal business hours are 7:00 am to 6:00 pm, daily.
General Public Reservations by Telephone, Internet and Mail Starts Feb 1 2022
Reservations may be made via online, phone, or postal mail starting February 1, 2022 at 7:30 AM EST. Up to five transactions (one-way or round-trip) will be accepted per telephone call or via postal mail.
Standby / Wait List Details Also see All PDF Forms
Tips: If you have a vehicle reservation and a profile account with the Steamship Authority, you can opt in to receive Waitlist Request Notifications via Text Message.